Click the logo below to visit the website of the national organization of SIPES.

MISSION STATEMENT

To be the pre-eminent organization for furthering the professional and business interests of independent practitioners of the earth sciences.

In achieving this vision, emphasis will be placed on (1) professional competence, (2) professional business ethics, and (3) presenting a favorable image of the Society.

.

WHAT IS SIPES?

The Society of Independent Professional Earth Scientists (SIPES) is the only national organization designed exclusively for the independent or consulting professional earth scientist. Members include geologists, engineers, geophysicists, geochemists, and other earth scientists.

SIPES MEMBERSHIP OFFERS YOU...


Networking And Contacts

Professional Development

Technical Information

Career Growth

Educational Resources

Publications

Leadership Opportunities

Recognition
MEMBERSHIP

SIPES, chartered in 1963 in Houston, Texas, has one of the strongest certification programs in the earth sciences. Members are certified by the SIPES Board of Directors for their professional experience, competence and ethics. SIPES has over 1,300 members located in 20 states. Their areas of expertise are worldwide in scope. Some bring about the drilling of oil and gas wells. Other SIPES members are involved in different extractive industries of the earth's natural resources or in education.

 To see the three Membership types click below:

MEETINGS

Meetings are usually held the 3rd Tuesday of each month at the following location.

SOCIAL 11:30 - LUNCH NOON

 Be sure to consult the event calendar for specific information.

Andrea's

3100 19th Street

Metairie, LA 70002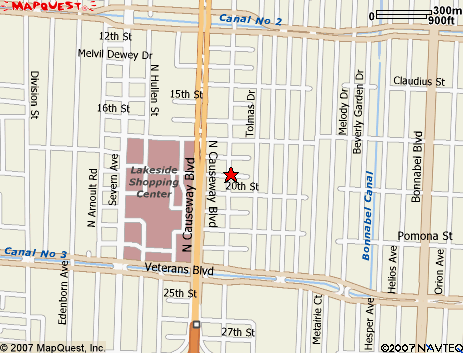 Dues & Guests

Dues are $110 Sept.-Dec.

and $110 Jan.- May

Guests are always welcome reservations for the luncheon must be made through  Carol St. Germain (Reservations) at 504-267-3466 no later than two days before the meeting, for a $25 charge. We offer a complimentary lunch to

prospective members. Please contact Eric Broadbridge if you are interested in considering joining our Chapter.

Ad Rates:

Business card ads are $25

1/4 page ads $100

1/2 page ads $200

Full page ads $400 for a 3 month run.

Business card ads for non-members are $50.

SIPES

New Orleans Chapter

Carol St. Germaine, Executive Secretary

P O Box 50088

New Orleans, Louisiana 

70130-0088